An AI/ML assisted travel planning and booking platform
Hulah was built in December 2016 by the team that built Yonder. Hulah was built in response to the challenge some travelers face in searching and booking for travel, especially when confronted with a plethora of options to chose from. Hulah worked by allowing consumers to simply state what they wanted from their next trip. Hulah would analyse this information and return several results that matched their request. Hulah began trading in January 2017 and by June 2017 generated
$85,000
in Gross Booking Revenue and sent customers to over 30 destinations.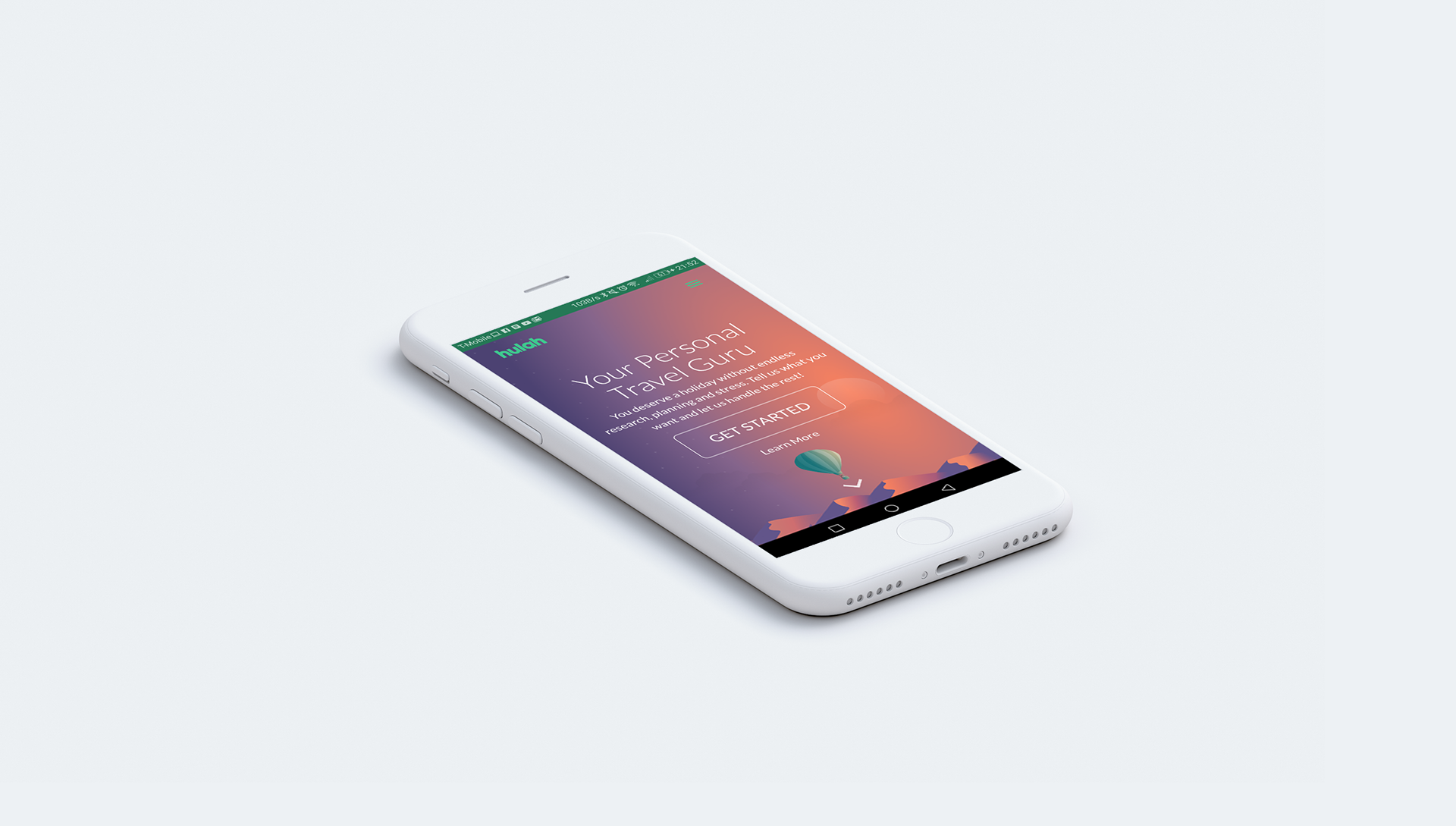 Three screens depicting the way in which users provide the details of their trip.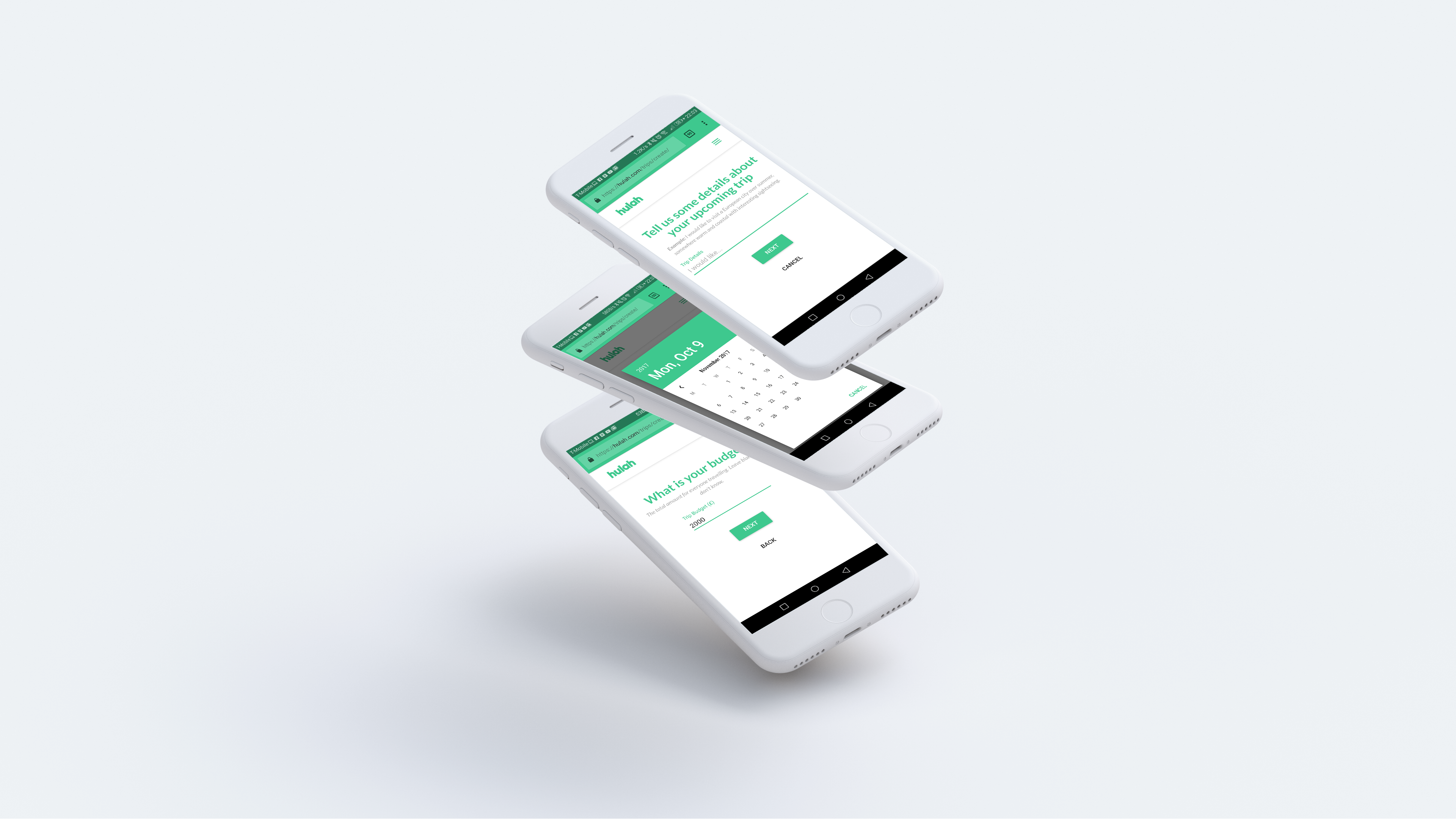 After logging in, users are presented with either the ability to start a new trip or view their live trips, which are currently being worked on or simply scroll through any past or upcoming trips they may have.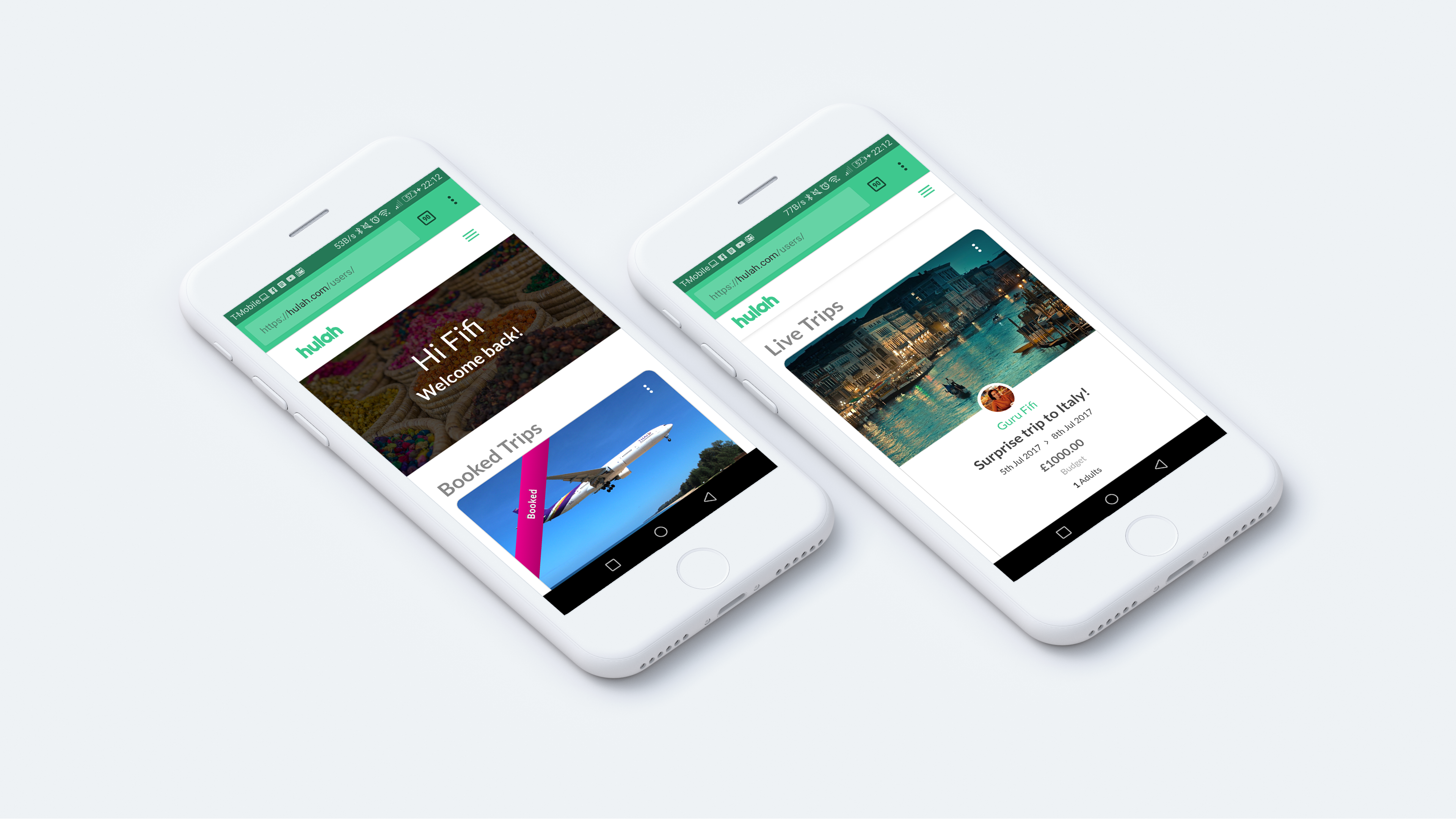 Once users submitted a trip request, they will be presented with several options that match their request. In this screen two options have been offered. The first screen shows a snapshot of the trip, when a user clicks into one of these trips it will be broken down and each element of the trip will be displayed, including accommodation, transportation and any extras.