A platform that enables employers and employees manage the entire relocation process.
Hulah.io was developed to serve as a secondary revenue stream alongside the original Hulah platform. Hulah.io wanted to solve the pain of relocating for work, often cited as one of life's most stressful endeavours. Current solutions for both employees and employers, involved either relying on legacy firms which charged for white glove services or simply employing a DIY process to your move. Hulah aimed to revolutionise the process by creating a two-way platform that allowed the employee to find, use and manage their relocation services and enable the employer to track the move progress as well as the move cost. 
I designed a web application for Hulah.io. The application features an introductory, walkthrough screen which highlights the key benefits of the platform.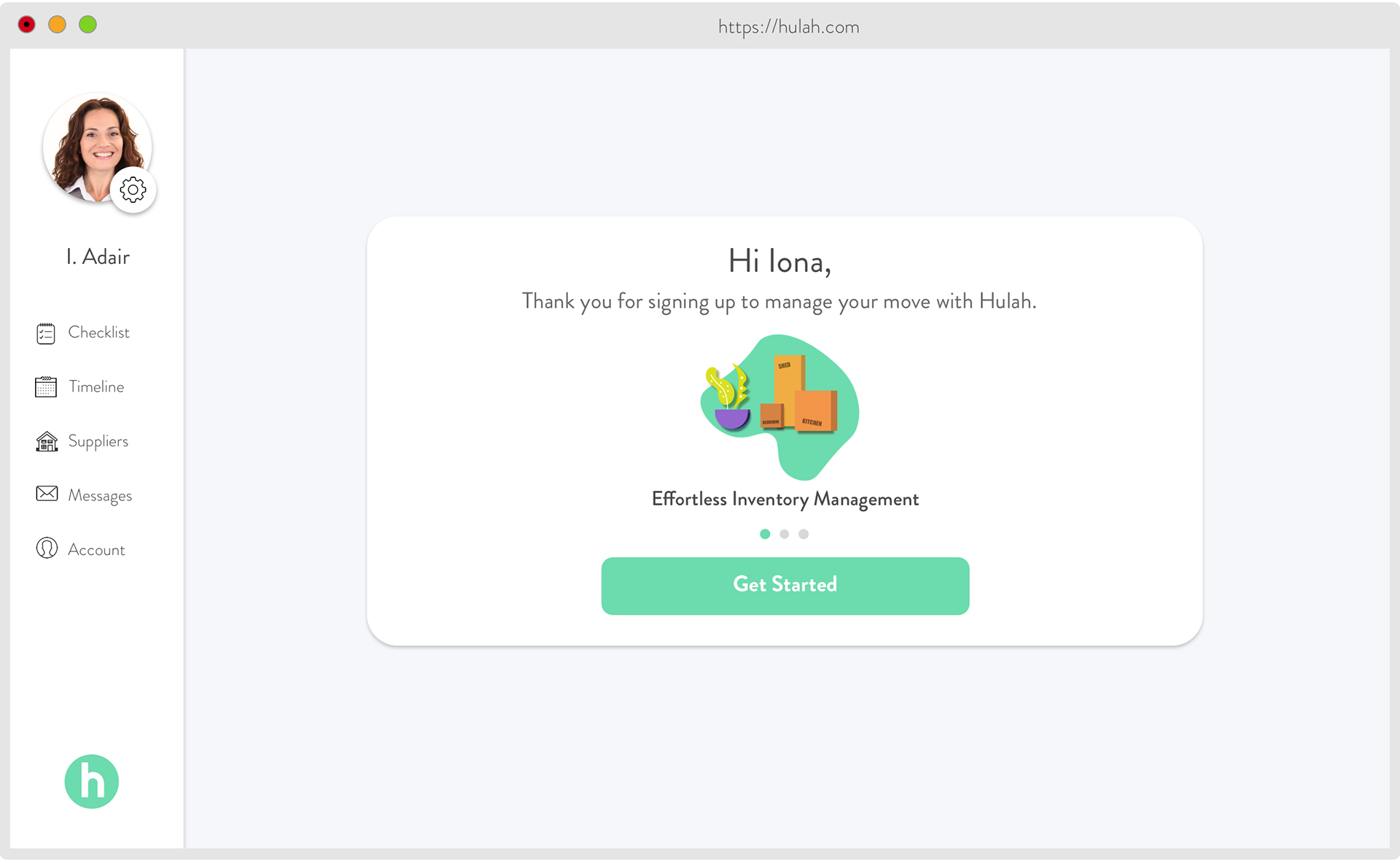 The dashboard enables the users to track their spending, view their incomplete and complete tasks, receive notifications from suppliers and view the remaining days until the relocation.
​​​​​​​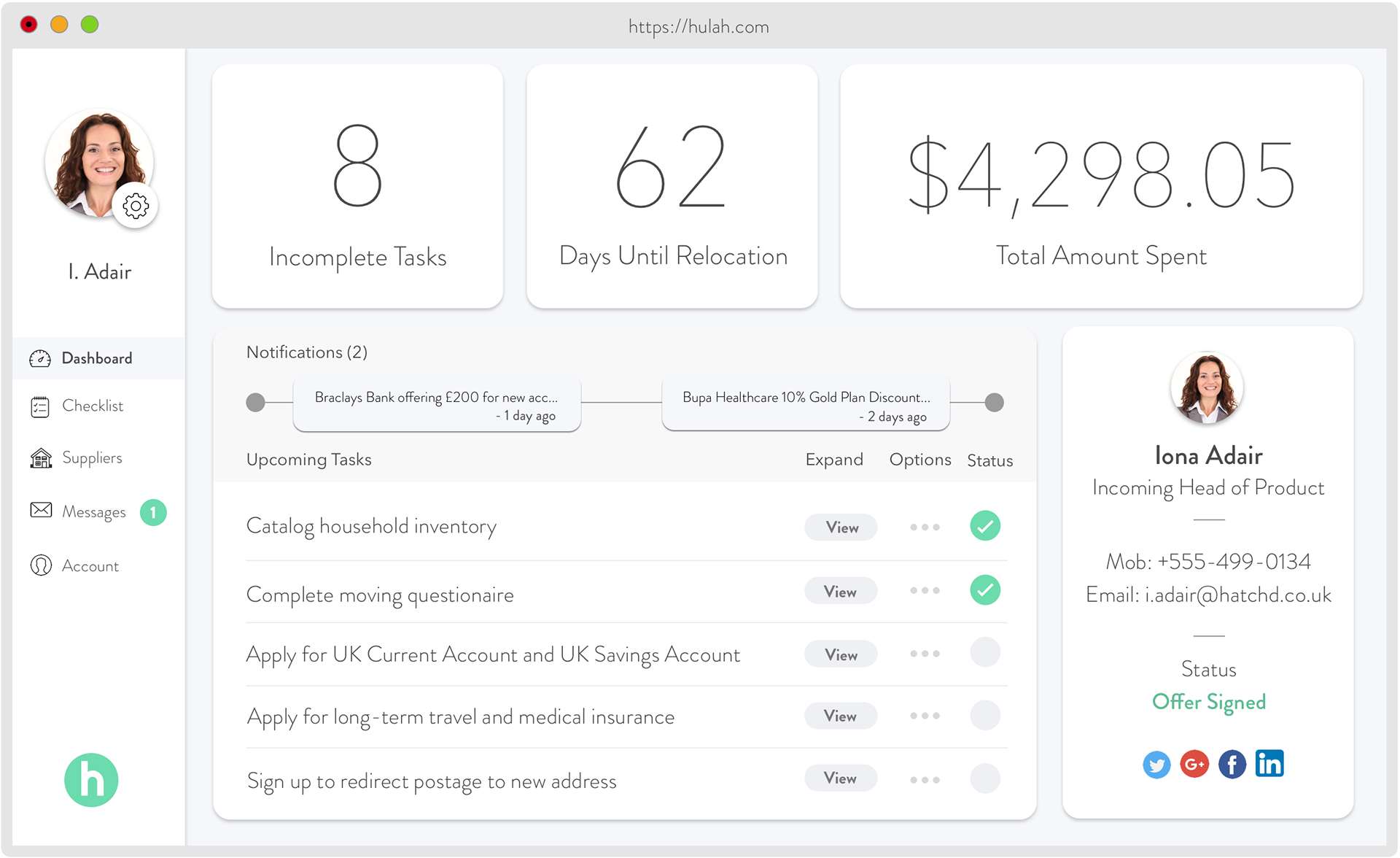 The supplier page will enable the user to either search a list of suppliers or select from our partner suppliers, they will be able to sort through suppliers based on independent reviews. 
​​​​​​​
Disclaimer:
The logos in this design concept have not and will not be used in a commercial sense, it is purely for a design concept to demonstrate an idea.